General Photos, notably the "James Carville"
Mills is growing up fast - here she is below being a normal child in suburbia: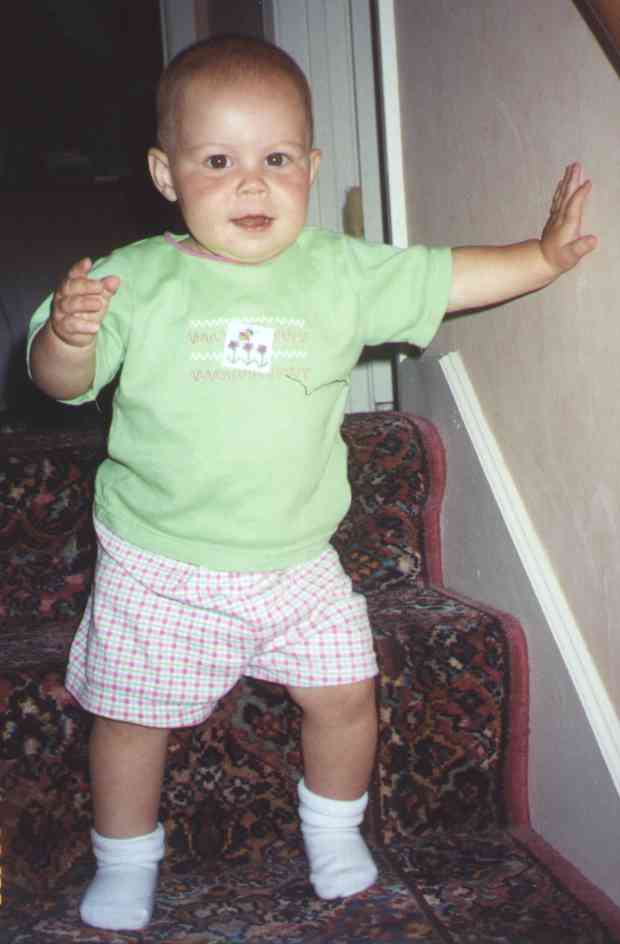 "I think I got these stair things figured out now."
Here she is doing an impersonation of her father (Walter ought to get a kick out of this one):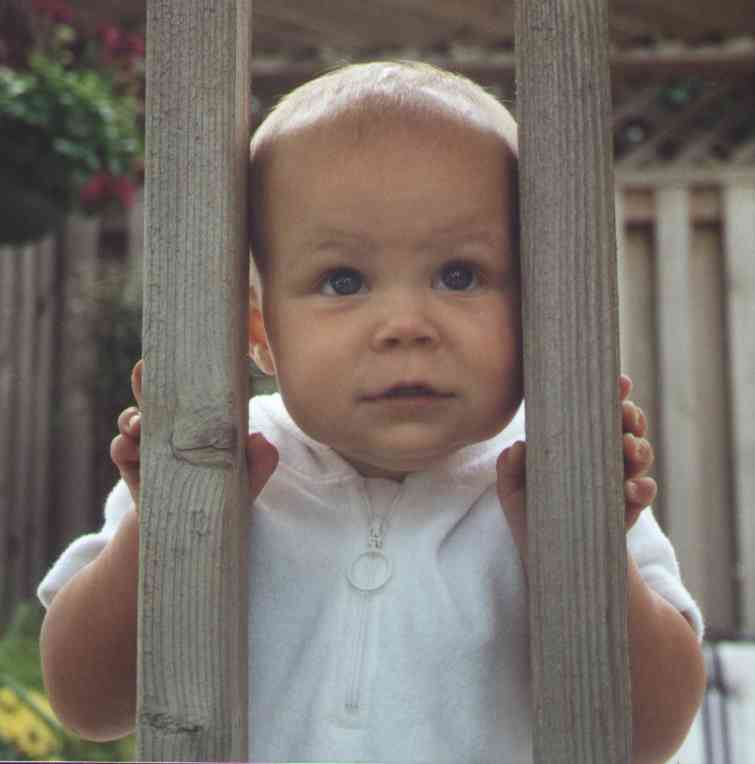 "Who? Me?"
Finally, this is Mills doing her James Carville impersonation: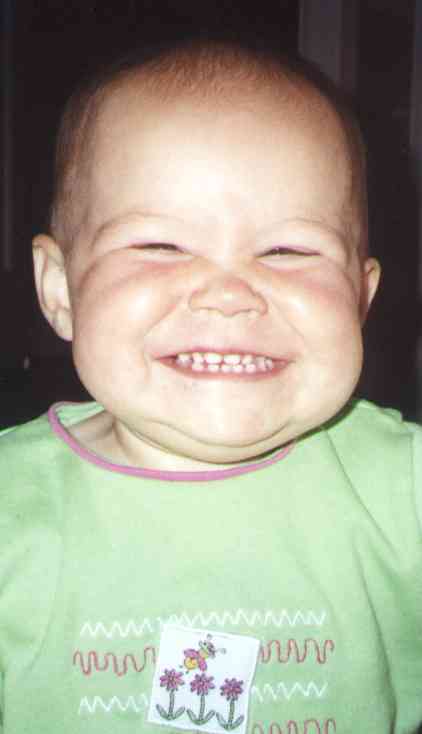 "Bill Cinton is my friend!"