Friends of Nick Golf Tournament
September 29, 2000
A small group of us formed a team for the Friends of Nick golf tournament. David, Maria, Norm, Marybeth and Mark. It was all for a wonderful cause, and everyone had a fantastic time!
DISCLAIMER! I am presenting these pictures along with my best recollection of the events that transpired, but I tend to put a slightly more humorous twist to them - if I misstate things a bit, it is certainly not on purpose, nor am I making fun of you or anyone else. I had a fantastic time, and I think that everyone else did. In fact, we all laughed a lot that day, and I personally cannot wait until the next time we get together to do this.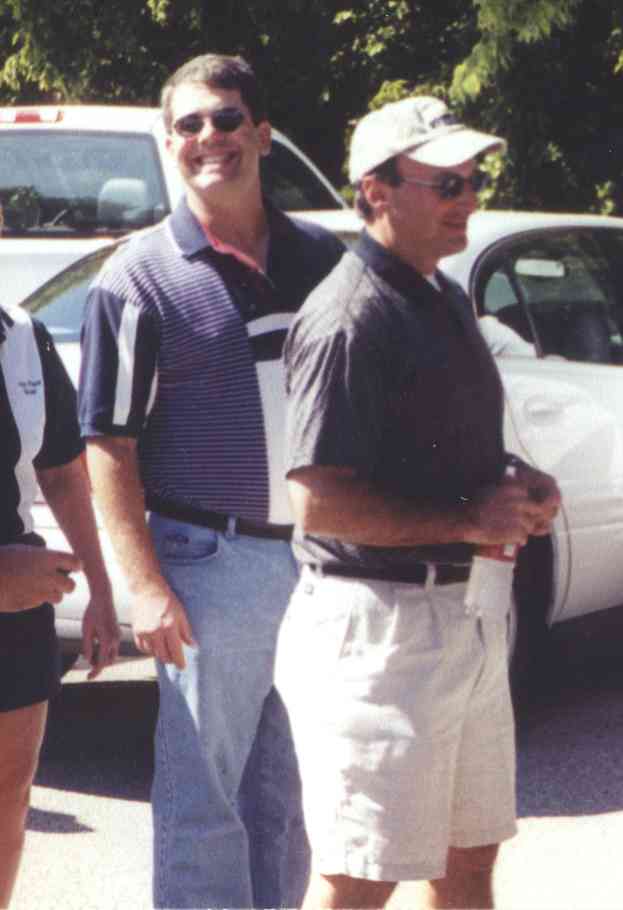 I told Norm that whenever he turns his back on him, David gets that funny look on his face . . .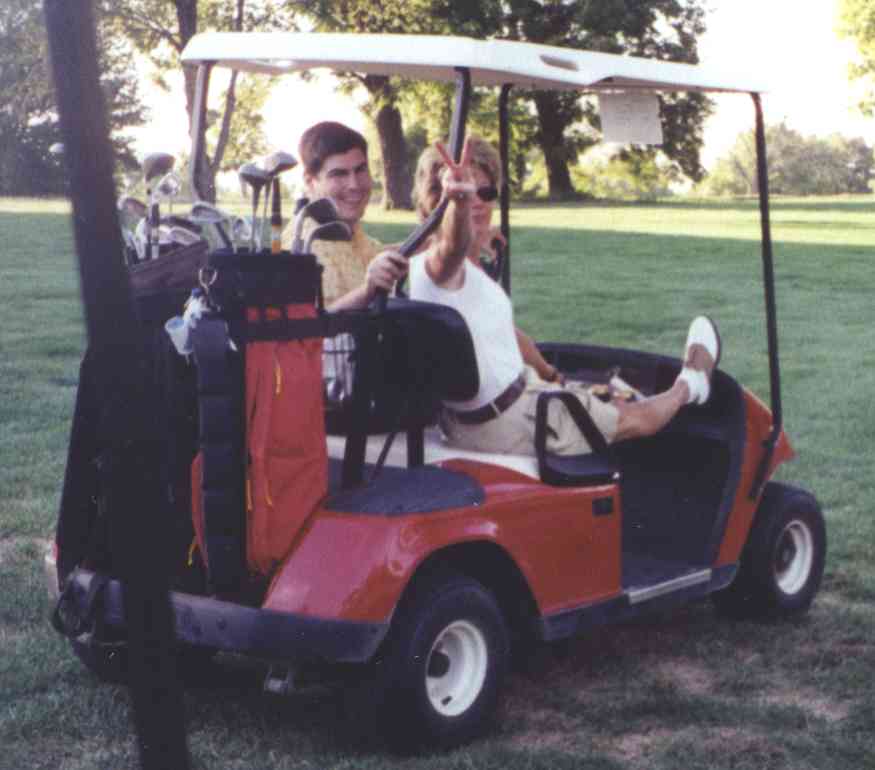 Since this is the only picture of Mark, it is included. It should be noted that considering the amount of alcohol in his body, he should not be driving anything, including golf clubs. Marybeth is requesting two more years of Nixon, I think . . . or maybe Clinton - she was speaking in slurs. It should also be noted that her fingers are currently showing the average number of tee shots she took per hole, however.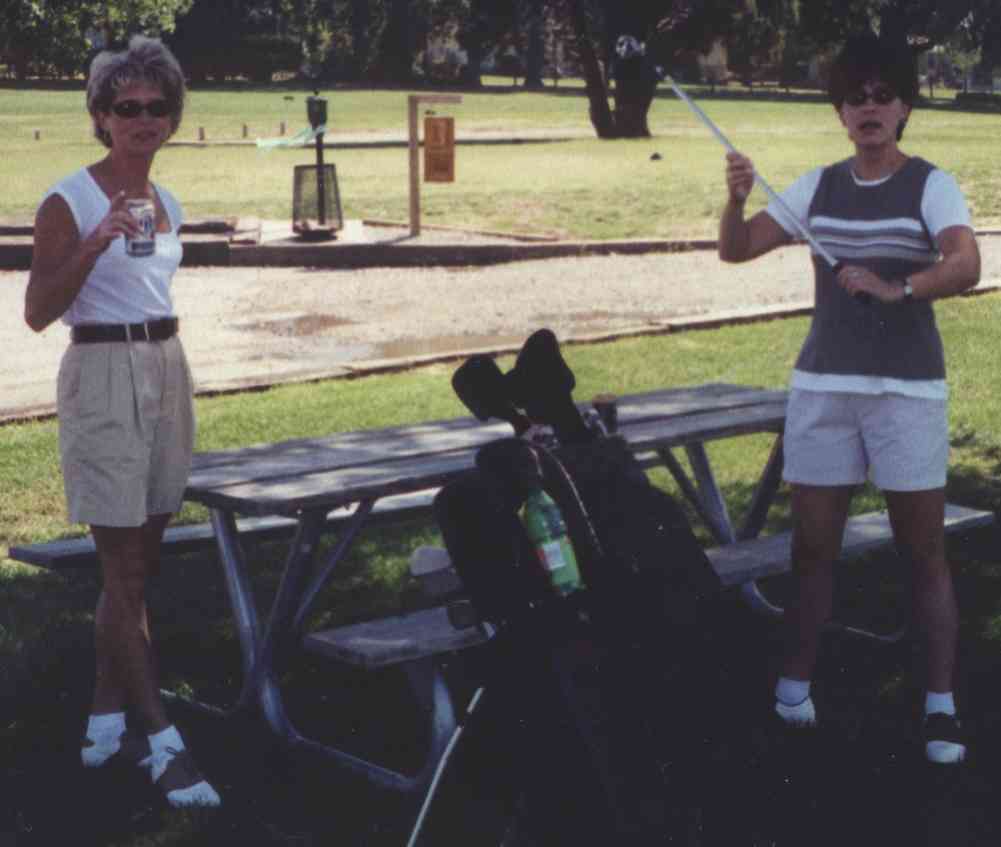 Marybeth and Maria are discussing Marybeth's "defective" golf clubs before the tournament. I am sure that until Maria sees this picture, she will not realize that she was impersonating Mr. Robot-o-man.